Professor Gerry O'Sullivan
"We aim to make this project a 'Medallion' of Public Amenity Excellence – Our Commitment. Ability and Energy to date is a very string partnership for ensuring 'on the ground success'."
Professor Gerry O'Sullivan
After postgraduate training in Dublin, Cork, Coventry, Edmonton and Chicago, he was awarded the RCSI surgical fellowship in 1980 and returned to the Mercy Hospital, Cork. He later worked for the Park medical organisation in the Middle East (1983–5), founding the surgical department at Baghdad Hospital and establishing a kidney transplant programme there. Upon his return to Cork, he was appointed consultant general surgeon at the Mercy (1985), where he and his colleagues changed the nature of the Mercy Hospital in Cork from a first-class community hospital to a centre of academic excellence.
In 1999 he was appointed Associate Professor with the Department of Surgery, UCC. He was also founding director of the Cork Cancer Research Centre, set up that year to research poor prognosis cancers and later set up the national cancer charity Breakthrough Cancer Research.
When he was elected President of the Royal College of Surgeons in Ireland in 2006, it was the first time since the foundation of the College in 1784, that a Cork surgeon practising in Cork was elected to its highest office. He was subsequently elected President of the European Surgical Association in 2008 and was given an Honorary Fellowship of the American College of Surgeons in the same year, an honour, which is limited to 100 living surgeons worldwide at any time. When awarded an honorary fellowship of the American College of Surgeons in 2008, the citation referred to his "profound impact on Irish, European and American surgery" and also mentioned that he was "known and loved by many surgeons and physicians".
In 2009 Prof. O'Sullivan was the recipient of the Lifetime Achievement Award at the 2009 Irish Journal of Medical Science – Doctor Awards for his contributions to medicine in recognition of being a pioneering Irish surgeon and researcher. In the citation, President of the Royal Academy of Medicine of Ireland, Prof Tom Walsh, said Prof O'Sullivan was one of the "most outstanding" surgeons of his generation and one of its "most original" thinkers.
Prior to his death, from cancer at just 65, he was instrumental in setting up a collaboration between RCSI and the College of Surgeons of East, Central and Southern Africa (COSECSA) for the training of surgeons there. He was proud to leave a legacy of education and mentorship in both surgery and research sharing his passion with future generations.
His obituary in the Irish Medical Times described him as 'the outstanding Irish surgeon of his generation' (8 March 2012).
In her eulogy, his daughter Orla described him as "an extraordinary ordinary man".
In 2013, he was awarded a Higher Doctorate in Science (DSc) for his research work from the National University of Ireland.
Micheál Kirby
Chair of the committee
"Professor O'Sullivan died at the young age of 65 from cancer, a disease he had spent his whole career saving others from. We are so incredibly proud of his achievements and the man he became and want to encourage young people in our community to follow in his footsteps. Nothing is impossible when you have passion, determination and a kind heart. Gerry never forgot his roots in West Cork and we will always remember him."
Orla Dolan
Daughter of Professor O'Sullivan
"My father always had a special place in his heart for West Cork and the people of Caheragh. Whenever we saw him lost in thought, he said he was 'looking West for inspiration'. I know he would have felt immensely honoured and humbled by this upcoming event. I hope everyone comes out and joins us on the day as we celebrate his life and the lives of cancer survivors."
, "I had the great privilege of getting to know Gerry when as Minister for Health we supported and opened the Cork Cancer Research Centre. I was always impressed by his intellect, prodigious energy and his wonderful compassion for his patients. Despite being lauded on an international scale for his skill as a surgeon and cancer research expert, he always remained a down to earth proud West Cork man. His legacy continues to this day and I am thrilled to be there to see this wonderful tribute to him."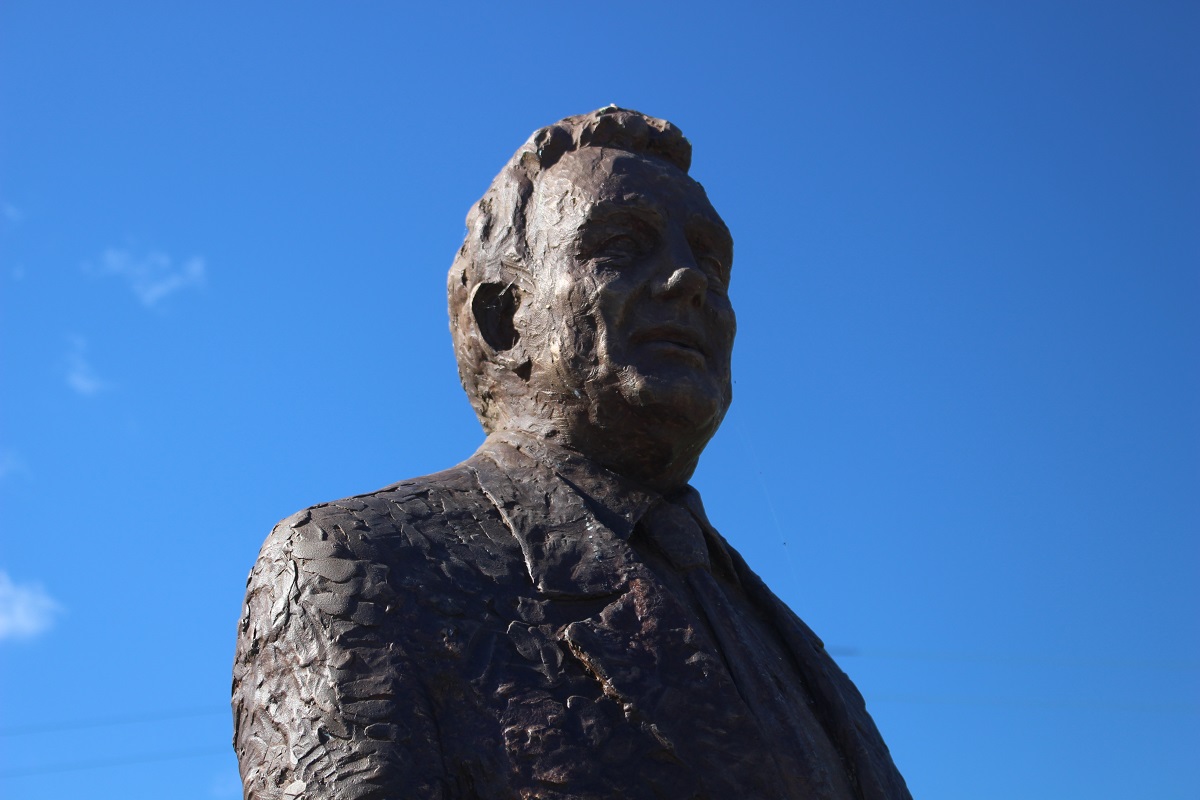 Caheragh Memorial Park
Science through nature